Yes! Maternity Bras Are A Waste Of Money! Unless..
You buy a maternity bra that actually 'grows' with you, to fit perfectly all pregnancy, postpartum and beyond.
Then it goes from "why would I ever get one of these?" to "WOW! I went through my whole pregnancy without having to size up even once!"
And that's exactly why Nikki decided to try 3 of our bras for only $39.95. Here's what happened:
"If I remember correctly, the package arrived within 4 days of placing my order and along with came an email asking if there were any issues with my bras.
Which (& I'm sorry to say) there definitely were ..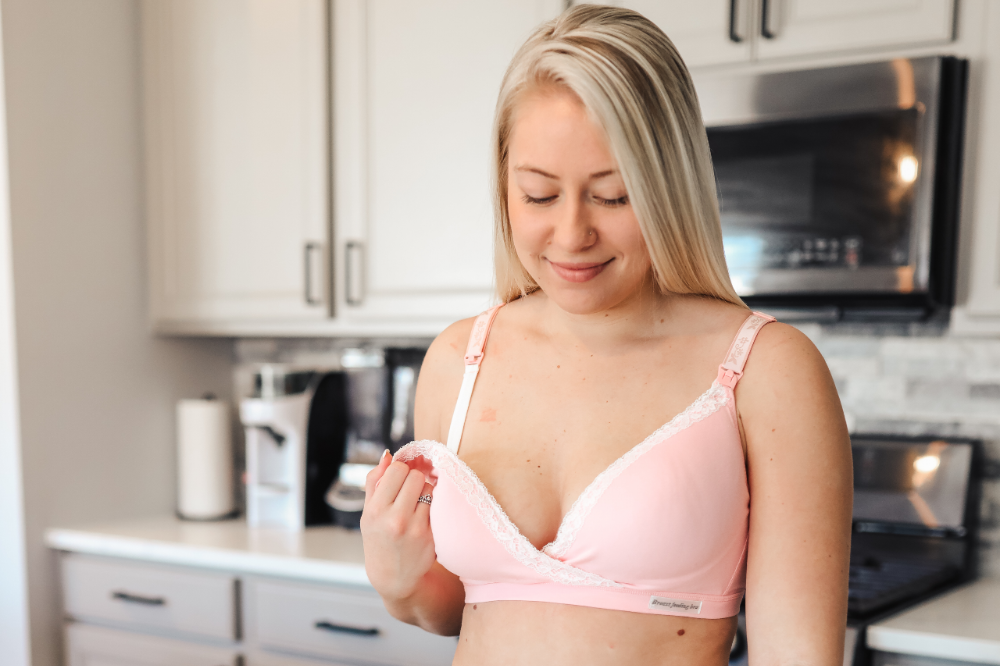 The Biggest Downside Was: I Never Wanted To Take 'Em Off!
I liked the bras TOO much! Like you know that fantastic feeling you get when peeling your bra off at the end of the day? Where your skin feels like it can finally breathe again?
Yeah, well these bras took that away from me! I felt so comfy throughout the day that I no longer looked forward to taking my bra off.
But seriously, the comfort these give you throughout the day is like nothing I've experienced before.
When I first put them on, I noticed the silky smooth inner cups - they felt divine! And the rest of the bra? It's was softer than any warm, fuzzy blanket I've ever wrapped myself in.
And even though they're underwire free, the support they gave me was perfect - it made me feel secure, without any restriction or discomfort.
Basically they were fantastic, but fast forward a couple months and this is where the actual magic happens...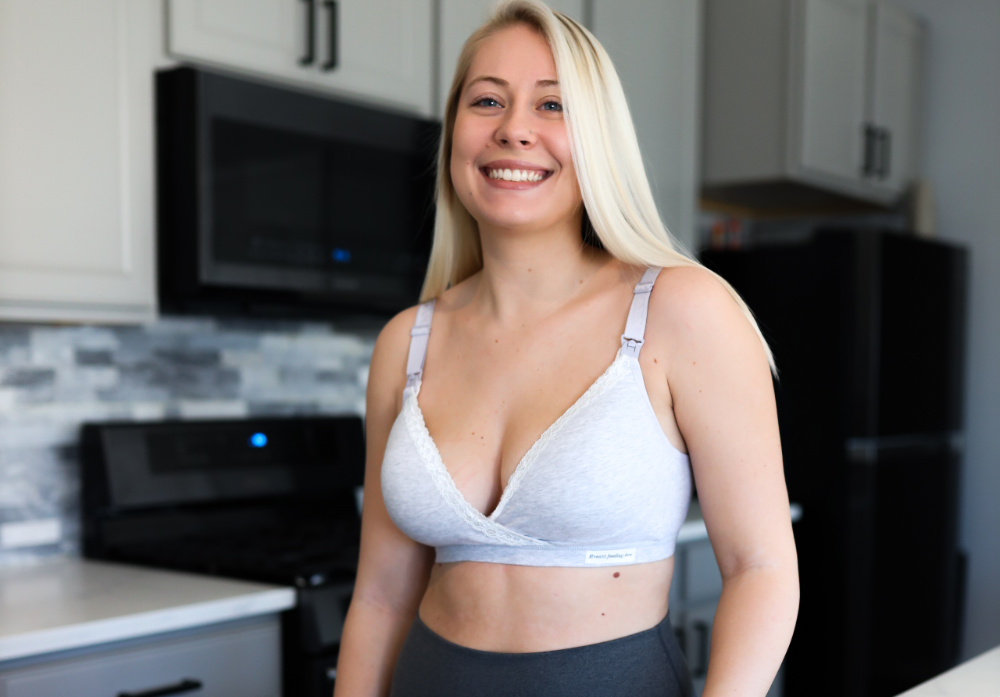 They Fit Me Like A Glove, Even At My Biggest
A couple weeks before my due date - at my biggest - I decided to try my old bra on (the bra I was wearing right before my momma's shop bras) just for fun.
And as I put it on, I knew it was gonna be bad..
My boobs were SPILLING out of the old bra! Over the top and around the sides, which is not too surprising considering both my girls and ribcage grew quite a bit.
But the crazy part is, my momma's shop bras fit exactly the same as they did when I first got them - perfectly!
Let me say it again: My momma's shop bra fit PERFECTLY when I first got 'em and fit just as well when my boobs were at their largest.. They literally fit like a glove the entire time and never lacked support.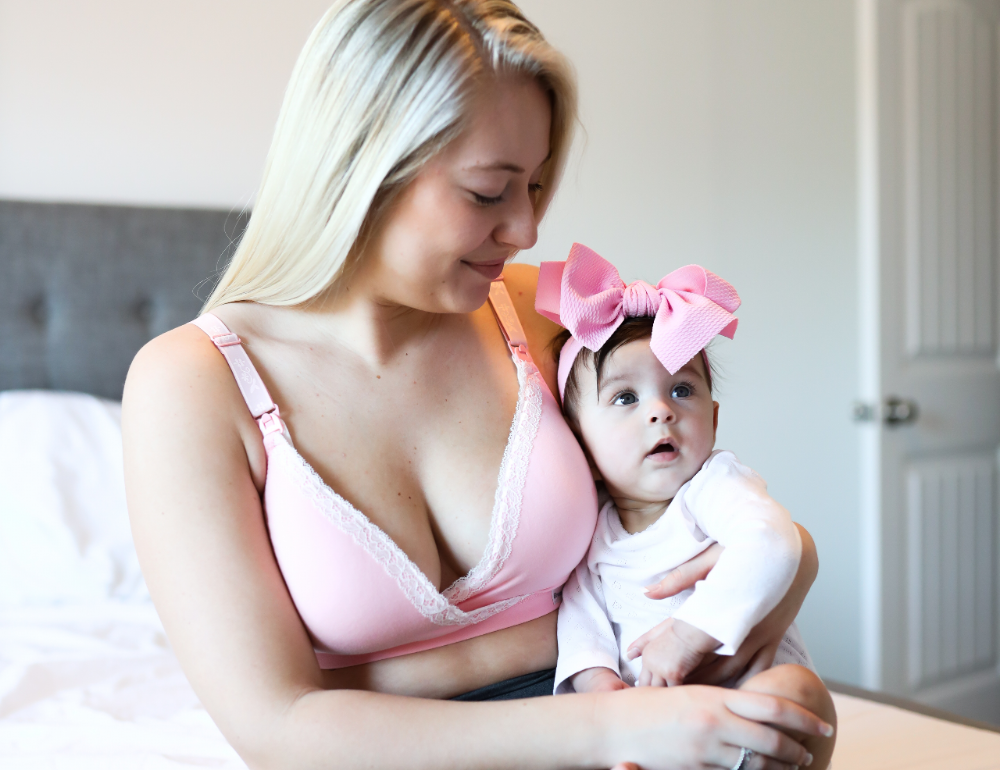 Comfier (& Cuter) Than Maternity Bras Costing Twice As Much
Fast forward a couple months later, when I was at my smallest while nursing, my momma's shop bras still fit me just as well as when I first got 'em!
Which reminds me.. the nursing clips? They're SO easy to use. I would easily unclip them with one hand and even when in public, it was so easy to use them under my shirt without snagging or tearing my clothes.
Fast forward to today, after wearing them throughout my pregnancy and a couple months into nursing I realize just how good of an investment these really were.
Most other maternity bras out there (& least the ones I liked) cost around $50-$60 each and they weren't even close to as cute or comfy looking. Not to mention I'm sure I would've had to size up a couple times had I gotten another bra.
Come join Nikki today and grab 3 bras that'll last you throughout pregnancy, postpartum and years beyond for only $39.95!
For Only $39.95 You Can Grab 3 Bras That'll Fit You Perfectly All Pregnancy & Through Postpartum